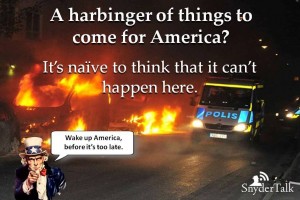 The 9th Circuit Court of Appeals has struck down President Trump's Executive Order temporarily banning Muslim Immigration from 7 countries. The intent was not ban Muslims, but to be able to screen immigrants for potential national security risks. The Communists that seek to overthrow the Constitution are opposed to the preservation of the Republic and this is why we get the crazy kinds of judges tht we have legilating from the bench. The entire story is contained in the interview, in which I describe how Trump has adapted and will not be dissuaded from protecting Americans.
Please Donate to The Common Sense Show
PLEASE SUBSCRIBE TO OUR YOUTUBE CHANNEL AND DON'T FORGET TO "LIKE" US
---
GREAT OPPORTUNITY
Not only can you get healthy, you can create a second income opportunity. Click here to find out more
---
 For more information and to place your order, please click here
---
Super Tea
This special formula helps support people with problems such as digestion, nausea and constipation. Helps support healthy cholesterol levels as well as normal blood pressure. Helps clean out nicotine and second hand smoke and keeps the liver, lungs and colon healthy. This tea helps detoxify chemicals caused by parasites, bacteria, and toxins from the entire digestive system. Weight loss CAN be a side effect. This is a LIFE-CHANGING product. People have been feeling poorly for too long. It's time to feel better. With continued use of the tea you can experience clearer, healthier, younger-looking skin, increased energy, and a happier outlook on life.
---