Mexican President Nieto issued a deportation warning for Mexican nationals living in the United States. He told them to prepare to be deported. The warning is deceptive and is designed to insight rioting. Trump is deporting felons who are illegal aliens. He is not randomly deporting Mexican nationals. Nieto is trying to panice Mexicans living within the United States and incite them to take action against the Government and the Trump administration, specifically. IF Nieto was being truthful, he would telling Menxican nationals who are felons that they should prepare to self-deport before long-arm of the law catches up with them.
Here is the rest of the story.
DOUG HAGMANN JOINS DAVE ON FEBRUARY 12th TO DISCUSS THE LATEST ON PIZZAGATE- DOUG IS GOING TO INDENTIFY MORE NAMES  OF THE PERPETRATORS ON TONIGHT'S SHOW

Show airs from 8-11pm Eastern 

LISTENING INSTRUCTIONS BELOW
SPECIAL ANNOUNCEMENT: THE CSS HAS ITS OWN DOWN-LOADABLE APP. YOU WILL BE ABLE TO LISTEN LIVE AND ACCESS THE ARCHIVES- YOU WILL FIND THE DOWNLOADABLE APP IN THE RIGHT MARGIN OF THE WEBSITE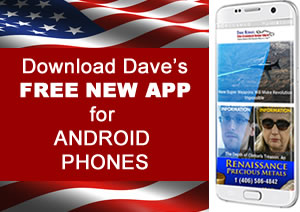 ---
LISTEN TO DAVE LIVE- UPPER RIGHT CORNER OF THE WEBSITE-
---
NOW, YOU CAN LISTEN TO CSS ON YOUR PHONE
To Listen By Phone: 405-475-4087
---
LISTEN TO OUR LIVE SATELLITE FEED
http://www.gsradio.net/shows/commonsenseshow/
---
 In large part, The Common Sense Show is listener/reader supported, we thank you for your kind donations which enables us to carry out our research, reporting and broadcast efforts.
THE COMMON SENSE SHOW:
"FREEING AMERICA ONE ENSLAVED MIND AT A TIME!"
© 2017 Copyright Dave Hodges – The Common Sense Show. All Rights reserved. No article, or radio show archive may be reproduced, republished or redistributed in any form without the express permission of Dave Hodges and/or DH Communications.