I recently interviewed Doug Hagmann about the Pizzagate conspiracy. Doug did something that nobody is doing, he is naming names. In fact, Doug Hagmann has also identified the backgrounds of many of the leaders of the protests and riots across America and almost all of them have convictions, or are being prosecuted, for sex crimes against children. This is a riveting interview. Please make this go viral.
DOUG HAGMANN JOINS DAVE ON FEBRUARY 12th TO DISCUSS THE LATEST ON PIZZAGATE- DOUG IS GOING TO INDENTIFY MORE NAMES  OF THE PERPETRATORS ON TONIGHT'S SHOW

Show airs from 8-11pm Eastern 

LISTENTING INSTRUCTIONS BELOW
SPECIAL ANNOUNCEMENT: THE CSS HAS ITS OWN DOWN-LOADABLE APP. YOU WILL BE ABLE TO LISTEN LIVE AND ACCESS THE ARCHIVES- YOU WILL FIND THE DOWNLOADABLE APP IN THE RIGHT MARGIN OF THE WEBSITE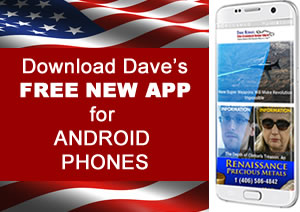 ---
LISTEN TO DAVE LIVE- UPPER RIGHT CORNER OF THE WEBSITE-
---
NOW, YOU CAN LISTEN TO CSS ON YOUR PHONE
To Listen By Phone: 405-475-4087
---
LISTEN TO OUR LIVE SATELLITE FEED
http://www.gsradio.net/shows/commonsenseshow/
---
 In large part, The Common Sense Show is listener/reader supported, we thank you for your kind donations which enables us to carry out our research, reporting and broadcast efforts.
THE COMMON SENSE SHOW:
"FREEING AMERICA ONE ENSLAVED MIND AT A TIME!"
© 2017 Copyright Dave Hodges – The Common Sense Show. All Rights reserved. No article, or radio show archive may be reproduced, republished or redistributed in any form without the express permission of Dave Hodges and/or DH Communications.
PLEASE SUBSCRIBE TO OUR YOUTUBE CHANNEL AND DON'T FORGET TO "LIKE" US
---
GREAT OPPORTUNITY
Not only can you get healthy, you can create a second income opportunity. Click here to find out more
---
 For more information and to place your order, please click here
---
Super Tea
This special formula helps support people with problems such as digestion, nausea and constipation. Helps support healthy cholesterol levels as well as normal blood pressure. Helps clean out nicotine and second hand smoke and keeps the liver, lungs and colon healthy. This tea helps detoxify chemicals caused by parasites, bacteria, and toxins from the entire digestive system. Weight loss CAN be a side effect. This is a LIFE-CHANGING product. People have been feeling poorly for too long. It's time to feel better. With continued use of the tea you can experience clearer, healthier, younger-looking skin, increased energy, and a happier outlook on life.
---