The Best Food Deal in America is here! Are you prepared? Isn't it time? 

Click here

 to begin your path that will allow you to survive what is coming. ANNOUNCING THE RETURN OF BOTH THE TWO AND FOUR WEEK PACKAGES. GREAT PRICE SAVINGS!

 PLEASE SUBSCRIBE TO OUR YOUTUBE CHANNEL AND DON'T FORGET TO "LIKE" US
***Major Announcement***
 ALL ARCHIVES FOR OUR RADIO SHOWS WILL BE HOUSED ON OUR PODCAST SITE!  YOU CAN ACCESS THIS LINK BY CLICKING ON THE "LISTEN TO DAVE LIVE" BUTTON IN THE TOP RIGHT HAND MARGIN TO ACCESS!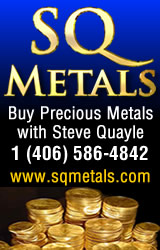 Promo code CSS5 to take 5% off