San Francisco is now known as one of the filthiest cities in the world. Being middle class often means being homeless. Now their filth is spreading to Portland where the City of Roses is becoming the armpit of the Northwest. The city of Seattle is next.
What this proves is that when Democratic Party liberals come to your city, your community will literally and figuratively turn to excrement. How bad is it? This is the topic of the report in this video.
The Best Food Deal in America is here! Are you prepared? Isn't it time? 

Click here 

to begin your path that will allow you to survive what is coming. 

 PLEASE SUBSCRIBE TO OUR YOUTUBE CHANNEL AND DON'T FORGET TO "LIKE" US
---
***Major Announcement***
Stay Tuned, Dave Has Accepted An Offer From a Major Podcast Company to Broadcast His Daily Interviews and Commentary. A Public Announcement Will Be Made In the Near Future.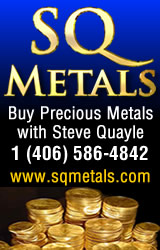 CLICK HERE TO FIND OUT MORE-  USE THE COUPON CODE   "CSS5" TO TAKE 5% OFF