The Independent Media (IM) should be the preferred music to every freedom-loving American's ears. The vast majority of the IM is conservative, supports the Constitution of the United States, is raising a family, are Christian and are just regular people from every walk of life. However, what should be music to the ears of every American is now dead. Shadow banning and outright censorship have all but killed the profession. Bye Bye Miss American Pie, this is the night that the music has died…
A long long time ago
I can still remember how
That music used to make me smile
And I knew if I had my chance
That I could make those people dance
And maybe they'd be happy for a while
But February made me shiver
With every paper I'd deliver
Bad news on the doorstep
I couldn't take one more step
I can't remember if I cried
When I read about his widowed bride
Something touched me deep inside
The day the music died…
Don McClean
The Social Media Gestapo Has Killed Alex Jones
The first time Mike Adams had his Youtube channel obliterated, I put him in touch with someone who turned some screws and his channel was restored. Unfortunately, Mike got banned again for telling the truth and he formed real.video as a result. I attempted to help Mike Adams because his work, on behalf of America, is quite good. Mike Adams is one of the poster children for what is wrong with social media. He is banned today from much of social media for expressing his personal opinion as well as his publicizing his professional research. Mike's story is becoming the norm, which is that censorship from the extreme left, is winning. We live in a journalistic world where up is down, black is white, war is peace, truth is a lie…. Can't you just feel the boot of oppression stomping down on your throat?
I am fortunate enough to know nearly everyone of importance in the Independent Media ranging from Steve Quayle, to Doug and Joe Hagmann, to Dr. Ted Broer, to Paul Preston, to Mike Adams, to Paul Martin and many others. I do not know Alex Jones. Our journalistic styles could not be any different. Despite that Alex Jones staff, of over 11 years ago supported my fight against Senator McCain and how he and his merry band of globalists tried to steal all 300 homes  in my community, without compensation, Alex would have none of this story. I have never had a conversation with Alex. I don't like him, I don't dislike him. I do not know him. However, with regard to his overriding message, I agree with Alex Jones. Jones' message is clear, "The Constitution is the supreme law of the land and we cannot allow globalists to run our government any longer".  And for being consistent with his expressed beliefs, Alex Jones is paying a heavy price. Social media is trying to bankrupt Alex Jones. I have no reason to support Alex Jones, but I stand with Alex Jones because it is the right thing to do.
What most people don't realize is that the Independent Media is the last line of defense in this country. Without the Independent Media, who will tell you the truth? CNN? MSNBC? ABC? Google? Twitter? What a joke! The world is about to be presented as one big Satanic point of view with no dissenting opinions. It would be anti-family, anti-American, anti-Christian and anti-human. You will lose control over energy use, child bearing, nutrition, access to basic resources, etc. When the Independent Media dies, the music dies, America dies and many of you, 90% to be exact, will die too.
I stand with Alex Jones, because the alternative is frightening beyond belief. Alex Jones has been banned from social media. Soon, CNN will be the only reality that you will see and hear.
A Brief Description of My Negative Experience with Social Media
In 2017, I produced a short Youtube video on government documents related to FEMA camps. To date, it has drawn over 1.2 million viewers. Today, that video will garner about 10,000 views, I think. I feel compelled to put the qualifier in the statement because I am not sure about my Youtube numbers. My confusion is well founded. In a typical month, I might net around a 1600 person gain in subscribers (people who add and people who leave). Yet, my total number of total subscribers might  not vary more than 20 people. Youtube must really think we are that stupid that we cannot do basic math.
The Youtube (YT) shenanigans don't stop there. I may post a YT video on my website and it will get 20,000 views. However, YT shows that the total views is under 3,000. This happens almost every day.
Additionally, YT blocks my notification from going out. On a typical day, I will receive 10-15 emails from people telling me that they are being notified that of my 10 video releases for that day. My videos rarely show up on "suggested videos".
I never advocate for violence, I never advocate for discrimination against people due to race, religion, political ideology, sexual preference or any other demographic characteristic. I have no YT strikes, yet, YT is shadow banning my work and lying about the number of views that I receive along with how many subscribers I have. I have been stuck at between 98K and 99K subscribers for a year.
I have been demonitized on my YT videos or encouraging "people to vote if they do not like something". I had a video demonitized for agreeing with CNN on the level of Chicago violence.
My friend, Pat Wood, owns the popular phrase "technocracy news". Yet, when one does a Google search, Pat's work never shows up until the second page. I could go on and one, but the reader should get the idea. Social media lies about lying.
Will Government Step Up?
My quick response to the question posed in the subtitle is no. Why not? The real power behind any nation has usually engaged in some level of unscrupulous behavior to get to where they are (eg Rockefeller burning down the oil refineries of competitors). They need to lie to cover their bad deeds. To perpetuate the lies, they need a complicit series of mainstream media outlets who will lie in their behalf. Typically, the two entities engage in a symbiotic relationship of trading advertising revenue for obfuscation of the truth. In other words, the Deep State needs a complicit and untruthful media to perpetuate their image and to hide their bad acts from the public. This relationship is firmly entrenched in the American media. If you do not think so, go to search engine (please not Google) and put the name of Amber Lyons. She used to hold a prominent reporting position at CNN. She left in disgust when she realized that CNN was being paid by the CIA to cover some stories and not others. And who can forget Jeff Bezos and his $600 million Washington Post deal with the CIA? Who could trust anything any media outlet would say and this is what we know about? We should stop all reference as the Mainstream Media and change it to the Ministry of Truth.
Quiet Voices From the Wilderness
There has been two voices who have taken on the censorship practices of social media and they are Ted Cruz and and Darrel Issa. What about the other 543 members of Congress? What about President Trump? He would not be sitting in the Oval Office today without the support of the MSM. Yet when it comes to regulating the illegal behavior of social media, Trump is missing in action and he has forsaken those who are largely responsible for getting him elected.
Sen. Ted Cruz: Leading the Fight Against Liberal Social Media Censorship
Your looking at the face of a frightened man. His GOP colleagues are running for the exits because they are afraid of their own shadow. Over 40 Republican candidates are not running for re-election. George Soros is rumored to be bribing some of these GOP Congressional representatives to not run for re-election for the purpose of supporting the ultra liberal blue wave takeover of Congress this coming November in the upcoming midterm elections.
Ted Cruz has seen the face of the devil and is showing signs of changing. Forget his past, where I too, once detested him. This is a different Ted Cruz. He knows that America's days are almost over.
Community Standards
All of social media justifies their blatant and one-sided censorship by hiding behind their very vague and nebulous "community standards" where prohibited "hate speech" consists of telling the documented truth about the criminal behavior of Hillary Clinton. The liberal use the so-called term, "abuse", is exemplified by the banning of accounts of people who dare to attack existence of Hollywood pedophile rings, even when the author documents their content with mainstream media information. Personally, my work has been censored on topics by YouTube even when the same exact content is permitted on YT's Fox and CNN channels.
In summary all of the social media policies related to their "community standards" are purposely vague so they can pretend to have a basis for blatant censorship of political ideology.
Catch 22 for the Social Media Forums
Recently, Ted Cruz stated that social media, because they are a recognized monopoly and because they censor, are responsible for every post that appears on their platform. This would make all of social media criminally liable as well put them in harms way for civil sanctions for any and all content on their site. This has to do with social media's violation of the Open Forum statutes which will be explained in more detail. Cruz, as well as some lawyers have said the same thing. The legal bite of the concept of "open forum" is captured at the end of this section in a brief exchange between Cruz and social media representatives testifying before Congress.
Watch how the liberal morons from social media can't even keep their stories straight. They are clearly trying to achieve the protected stats of an open forum, but are still trying to censor in violation of the legal concept.  This is the Achilles heel of the social media giants.
House Representative Darrel Issa (R-CA) told Fox Business Network that he is calling for an investigation with of Social Media censorship. Although Issa did not cite specifics violations of statute by the social media giant, he stated that Congress would be calling for an investigation of social media giants that includes Twitter, according to the  The Gateway Pundit.
Being the chairman of the House Oversight Committee, Issa's bark does carry a little bark, but not nearly enough. However, don't get your hopes up. The number of social media lobbyists now outnumbers the the lobbyists from health care and insurance combined.
Issa stated:
For right now what we want to do is we want to get them to admit the truth which is it doesn't seem logical that when they come up with a new algorithm it only seems to affect Republican conservatives such as Jim Jordan and the like…It is the reason that both the Judiciary Committee and the Oversight Committee are trying to schedule on the first day back a hearing with Twitter to give them an opportunity to explain how this anomaly that only seems to affect conservatives.
And "looking at it" is as far as it will go!
Did you cry the night the music died? Bye Be Miss American Pie…
Soon, the only truth you will be reading will be in the Bible. And California and soon the rest of the nation is trying to ban the Bible.
The Best Food Deal in America is here! Are you prepared? Isn't it time?

 

Click here

 to begin your path that will allow you to survive what is coming. 

 PLEASE SUBSCRIBE TO OUR YOUTUBE CHANNEL AND DON'T FORGET TO "LIKE" US
---
***Major Announcement***
Stay Tuned, Dave Has Accepted An Offer From a Major Podcast Company to Broadcast His Daily Interviews and Commentary. CONTRACTS ARE SIGNED AND COMMENCEMENT IS ONLY DAYS AWAY- A Public Announcement Will Be Made In the Near Future.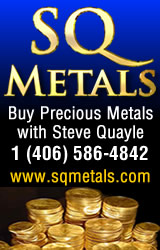 CLICK HERE TO FIND OUT MORE-  USE THE COUPON CODE   "CSS5" TO TAKE 5%