South African Government Preparing to do the Unthinkable
Because of a high court ruling in South Africa, over 400,000-gun owners now possess illegal firearms. These gun owners are now under government order to turn their guns in. Many people around the world see this as one of the last steps to clear a path to direct totalitarian government in which genocide of White South African farmers to the ultimate goal. The South African government is known as one of the most corrupt in the world. Now it is preparing to be one of the most deadly.
Not only is the government becoming more totalitarian on guns, but it is also seizing farmland from white farmers without compensation. The disarming of the populace be just one more step in controlling the people?
Historical Precedent Says the ANC of South Africa Is Preparing to Carry Out Genocide Against White Farmers
War isn't this century's biggest killer. The University of Hawaii maintains a site and a course on democide, which is defined as death by government. More specifically, it is genocide by government.
What the University of Hawaii has determined that for each instance of gun confiscation in the 20th century, there was a resulting genocide. Additionally, RJ Rummel (Univ of Hawaii) has identified other factors as well that serve as a prelude to genocide. In South Africa, there two important precursors to genocide, namely, mariginalization of the rights of white South Africans and the confiscation of the farms owned by these white farmers. The ANC is denying that they have seized the farmland of white farmers. However, South African refugee, Pastor Abri Bracken, who now resides in New Zealand, recently skyped me with the message, the South African government has begun to seize farmland.
Recently, 15,000 White South African farmers were granted asylum by Putin, but it is not enough to ward off what is coming. The world is about to witness the latest in a long line of genocides from an authoritarian regime.
White South Africans hear me clearly, you must leave our country now before your corrupt government closes the borders. 
This Could Never Happen In America, Could It?
Former Green Beret and present radio broadcaster has related the story of what happened, in Seattle, when Moore's daughter went to buy a puppy. She responded to an ad and the address was in a very nice neighborhood and the house was impressive. In causal conversation, Moore's daughter asked the person selling the puppy, what she did for a living and she responded "I am a UN Peacekeeper". It would appear that embedded Chinese soldiers within the US are not the only threat to national security that we need to worry about. This story is telling because it speaks to an overall effort to embed enforcement authorities who will eventually come for American guns.
Obama set the tone for American gun confiscation.
Recent Psychiatric Guidelines to Judge Mental Illness
The Obama administration, before it left office, developed a new partner in crime and it was the American Psychiatric Association (APA).  The APA created the new Diagnostic and Statistical Manual (5th Edition) which was recently adopted. DSM 5 is highly controversial and has sparked outrage from the mental health practitioners. As many of these practitioners point out, the new DSM-V makes a pathology out simple and normal behaviors such as the grieving for the loss of a loved one.
Particularly disturbing is that the new manual targets internet users and conspiracy theorists. If someone is judged, by some vague set of criteria, to spend too much time on the Internet, they could be judged to be mentally ill and ineligible to own a gun. How are you receiving this information? The chances are that you are, at least according to Obama and Biden, giving in to your Internet addiction and reading this article. Under the draconsian Obama guidelines this would be grounds for gun confiscation. The alternative media is predicated on Internet readership and listenership. These would be among the first groups to oppose a martial law crackdown. Subsequently, this is just another back-door method to disarm citizens who would oppose the abject tyranny being imposed upon America. And these facts sum up what was truly behind the Obama administration's latest attack upon gun ownership because they want to prey upon a defenseless nation by disarming as many of us as possible before the purges can begin in earnest. Although President Trump is not complicit in Obama's actions against the Second Amendment, Trump has done nothing to undo the damage done by Obama since taking office.
Obama had introduced the new political schizophrenia, that was popularized by the the former Soviet Union as a means to suppress dissent. We will see confinements among the alternative media and the veterans for things like ADHD, grieving, normal anxiety, bad eating habits, etc. All of these behaviors and more have been categorized as pathologies under the Obama administration and a supportive American Psychiatric Association. President Trump where are you?
Conclusion
The Obama people took this country down a very slippery slope and Trump has done nothing to counter this police state mentality, which is the Obama legacy. They are seeking to disarm as many Americans as possible. The historical precedent, and subsequent danger, has been well-established. Therefore, I will not belabor a well-established point, that all 19 genocides in the 20th century were preceded by gun confiscation. Why should we consider Obama's actions, and Trump's inaction in this matter, to be any less threatening?
Please donate to the research efforts of The Common Sense Show
The Best Food Deal in America is here! Are you prepared? Isn't it time? 

Click here

 to begin your path that will allow you to survive what is coming. 

 PLEASE SUBSCRIBE TO OUR YOUTUBE CHANNEL AND DON'T FORGET TO "LIKE" US
---
***Major Announcement***
Stay Tuned, Dave Has Accepted An Offer From a Major Podcast Company to Broadcast His Daily Interviews and Commentary. CONTRACTS ARE SIGNED AND COMMENCEMENT IS ONLY DAYS AWAY- A Public Announcement Will Be Made In the Near Future.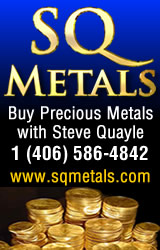 SOLD OUT! LIVE STREAM AVAILABLE!
CLICK HERE TO FIND OUT MORE-  USE THE COUPON CODE   "CSS5" TO TAKE 5% off.