Does lightening ever strike twice in the same place? Well, when it comes to the animosity of Mitt Romney, it just did. In fact, it has struck three times. For the third time in two years, Romney delivered what could considered to be a thinly veiled assassination threat to Donald Trump. It is subtle, but it is undeniable and it has now happened for the third time under very similar circumstances in just over two years.
Romney Rips Trump, Again
Despite the fact that President Trump endorsed the Senatorial candidacy of Mitt Romney, Romney repaid this debt to the President with a scathing op-ed in the Washington Post as well as comments made by Romney to reporters on the same topic. It was these comments delivered in front of the Hinckley Institute backdrop, that caught my attention,
Trump Responds, but the Controversy Is Far From Over
In the latest press conference, the President was asked about Romney's scathing criticism, and he said the following:
History Repeats
Walk with me through the journey of discovery which will clearly demonstrate why Romney delivered his message to Trump in the manner that he did and he has done three times and as the readers will see, this a mystery filled with bizarre twists and turns. .
An Innocent Revelation
On Saturday, March 5th, 2016, I was honored to be able to speak to the members of Arizona Breakfast Club, which is a loose confederation of political activists. The group is sponsored by Arizona resident, Ernest Hancock, a long-time and very formidable political activist and the founder of the popular Freedoms Phoenix website.
While handling the Q & A following my presentation, it was pointed out to me the odd coincidence between the attempted 1981 assassin of President Reagan, John Hinckley Jr., and the backdrop of Mitt Romney delivering his blistering condemnation of Donald Trump this past week. While Romney was condemning Trump, he did so in the front of a moniker entitled "The Hinckley Institute".
I became curious about the possible connections and upon returning home, I researched these connections between Ronald Reagan assassin, John Hinckley Jr., and the Hinckley Institute founded by Robert H. Hinckley. Robert H. Hinckley was involved heavily in aviation and politics. The Hinckley Institute of Politics was founded by Hinckley and still bears his name. And is there a connection? There are connections that will shake your sensibilities.
The following represents what I found on this topic in 2016. I was not alone in my criticism of Romney for his scathing address on two occasions. One time, we might view this "coincidence" as a coincidence. However, when it happens three times, we must see this as a pattern and when Romney does not use the Hinckley backdrop as a consistent theme in other press releases, one has to exponentially grow very suspicious as to the message that is actually being conveyed.
Before completing the condemnation of Romney in the modern day, let's take a look back at what Romney did in 2016.
John Hinckley Jr.
Following Hinckley's shooting of Reagan, he was portrayed as a mentally ill wayward rich boy who attempted to kill Reagan to impress actress Jodi Foster. I never believed the cover story and I would suggest visiting this link in order to validate my concerns with this theory.
Both Robert H Hinkley and John Hinckley, Jr., are both related to each other and this lineage extends back well into the 19th century. However, there are many lineage coincidences between the various Hinckley's that come into play with regard as to why Romney chose the Institute to deliver his threat.
When it comes to Reagan assassin, John Hinckley Jr., there is much more than meets the eye, though his close and distant relatives list, in which Hinckley is related to the following notables:
Barack Obama                    JP Morgan                            Johnny Carson
FDR                                      Princess Diana                     Marilyn Monroe
Warren Harding                Allen Dulles                           Prince George
George H. W. Bush           Anderson Cooper                 Adlai Stevenson III
George W. Bush                 Winston Churchill               Benjamin Spock
George Washington           Charles Darwin                    Wright Brothers
Ulysses S. Grant                 Jeb Bush                                 General MacArthur
Calvin Coolidge                   John Kerry                            Prince William
Benedict Arnold
I would suggesting visiting the following link and you will, as I have, come to believe that John Hinckley, Jr. was nothing more than a Manchurian Candidate whose mission it was to assassinate Ronald Reagan. Do you think these connections are merely spurious and any such linkage are unfounded? Look at the AP news release from 1981.
"Bush Son Had Dinner Plans With Hinckley Brother Before Shooting" 
-Associated Press (March 31, 1981)
 In 2016 , Romney deliberately uses as a background a moniker bearing the family name (see above), complete with the unique spelling of the very last name of a Presidential assassin, and issues a scathing rebuke of a Presidential candidate, and it occurs within the context of today's events, can there be any doubt what Romney's intended message is?

So is it coincidental that when Mitt Romney delivers a scathing rebuke of President Trump in 2019, that he does so using the same background? When lightening strikes twice in the same location, in the same manner, how can we not note the irony (ie conspiracy).

If you still have doubt, see what the father of then-Presidential candidate, Jeb Bush, did when he was asked about Donald Trump. The Godfather of the Bush crime family responded with a throat slash. And remember George H. W. Bush is listed as a relative of the Hinckleys' in addition to the connection between the Bush and Hinckley families listed above.
The following is a copy of a video from one year ago regarding the Charlottesville riots in which Romney, again, roundly criticized Trump for his role in this event. Although the display is very brief, please note, again, the background Romney chose to use when criticizing Trump in 2017. This would be coincidence #3. This is not an indictment of the Hinckley Institute per se, it is a reflection of the context of how Romney is choosing to communicate his displeasure with Donald Trump
One could legitimately ask the question as whether the use of the Hinckley background is his MO when it comes making important statements. However, the following 3 photos answers that question quite clearly.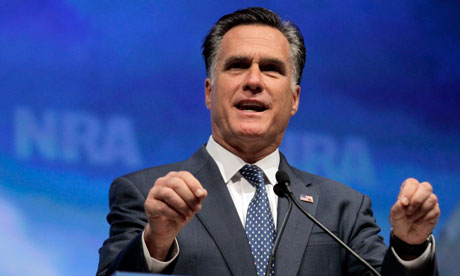 Conclusion
Please allow me to ask a hypothetical question. What if the background for Romney's rebuke of Trump were done in front a background entitled, The Oswald Institute, or the Booth Institute, do you think more people would be having a different discussion.
It appears to that when Romney delivers a scathing criticism of Donald Trump, he uses the Hinckley background. Yet, in other press releases, he does not exclusively rely on the Hinckley background. At this point, it is prudent to ask, do these scathing rebukes of Trump actually constitute a thinly veiled threat against the President dating back to the primary days of 2016? To answer that question, one has to decide how dedicated to being a coincidence theorist one actually is.
Pray daily for Donald Trump's safety.
The archives of The Common Sense Radio Show Are Available on Megaphone. The way to access them is to go to either Google Play, I-Tunes or Spotify. The shows are listed under The Common Sense Show
---
The Best Food Deal in America is here! Are you prepared? Isn't it time? 

Click here

 to begin your path that will allow you to survive what is coming. BOTH TWO AND FOUR WEEK OFFERS ARE AGAIN AVAILABLE!
ACCORDING TO THE RESEARCH, 218 MILLION AMERICANS ARE DRINKING CONTAMINATED WATER. THE ALEXAPURE PRO WATER FILTER IS THE INDUSTRY STANDARD!!! TAKE CONTROL OF THE SAFETY OF YOUR FAMILY'S DRINKING WATER. FOR A LIMITED TIME, THE WATER FILTER IS ON SALE. GO TO 

WATERWITHWITHDAVE.COM
Reduces up to 99.9999% of 206 contaminants, targeting:
Heavy metals
Fluoride
Chlorine
Viruses & bacteria
Pesticides & pharmaceuticals
The Alexapure Pro transforms water from virtually any fresh source into cleaner, healthier drinking water.
GREATLY REDUCED PRICE-LIMITED TIME OFFER!
---
PLEASE SUBSCRIBE TO OUR YOUTUBE CHANNEL AND DON'T FORGET TO "LIKE" US