In the aftermath of Benghazi combined with Aaron Klein's revelations that some of the illegal Clinton emails were transmitting his location prior to his death, should we not question the wisdom of anyone who would support Clinton's run for the Presidency? And when we look all of the other criminal activities by this sociopath, shouldn't we question the sanity and character of anyone who would support Clinton in this critical time in the history country?
The following is a partial list of Clinton supporters and this small, but representative sample size of Clinton supporters should make America realize that stopping her run for the Presidency is as important, if not more so, than it is to get Donald Trump elected.
So, just who supports Hillary?
#1 The Criminal Federal Reserve Supports Hillary Clinton
Despite the fact that the Federal Reserve state  that all of their decisions are free from political influences, Hillary Clinton has been the recipient of several donations from a well-known and top Federal Reserve official.
For nine years, at a time when Lael Brainard was at the Brookings Institution, she has made donations to Hillary. Moving forward to 2014, after serving as a senior official at the US Treasury Department, Brainard was appointed to the Washington-based Federal Reserve's board of governors, yet Brainard continued her support despite the overt policy of the Federal Reserve Board to remain aloof from politics.
#2 Virginia Governor, Terry McAuliffe and his Merry Band of 200,000 ex-cons Support Hillary
Virginia Governor, Terry McAuliffe (D), who, according to The Washington Post is reporting that on April 22, 2016, signed an executive order enabling more than 200,000 ex-cons who have completed their sentences and have been released from supervised probation or parole, to register to vote in the upcoming presidential election.
McAuliffe has previously reinstated 18,000 nonviolent felons who have previously  had their voting rights terminated. Now, McAuliffe's latest executive order reinstates voting rights to all violent felons. The reinstated rights even apply to felons convicted in another state prior to moving to Virginia.
McAuliffe's Executive Order is clearly intended to benefit Democrats and Hillary Clinton. The strongest demographic supporting Clinton are African Americans. In Virginia, 25% of African Americans have been permanently banned from voting because they're convicted felons.
To leave no doubt as to the motivation behind this Executive Order, McAuliffe is a close and personal friend of Hillary. McAuliffe recently raised $2 million at their McLean home for the Clinton Foundation.
#3 Gilbert Chagoury, the Front Man for Boko Haram
Some information needs no elaboration. Consider the two following tweets in order to accurately assess the content of the character of the man who donated $5 million to the Clinton campaign.
---
---
#4 Vladimir Putin and the Russian Government/Military
Go to the youtube channel owned by dutchsinse. He makes a very compelling case that several ranches, not just Bundy's and Hammond's have been under assault in order to procure precious metals. In the following youtube video, dutchsinse asks the following question:"Let's just call it what it is. Human greed is at stake here. Who is going to get the gold back there in the back country? Who is going to get the uranium?"
One of the big problems in America today is that "public servants" like Hillary Clinton actually represent a foreign enemy masquerading as a domestic public servant.
I will go one step further than Donald Trump's assertion that Clinton is a criminal and state that Hillary Clinton is this generation's Ethel Rosenberg and has committed heinous acts of treason against the people of the United States.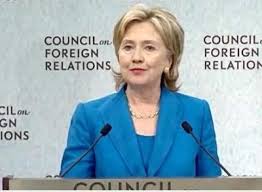 Hillary Clinton, the Ethel Rosenberg of her generation. Clinton sold uranium to the Russians while serving as the Secretary of State and this is what both the Bundy and the Hammond Ranch Affair is all about. 
A former key member of the Obama administration and current Presidential candidate, Hillary Clinton, has proven herself to be the Ethel Rosenberg of her generation. You may recall your U.S. history as Ethel Rosenberg sold nuclear secrets to the Soviet Union at the height of the Cold War. In an act every bit as egregious as Ethel Rosenberg's treason, Hillary Clinton sold uranium to the Russians while serving as the Secretary of State. Ironically, the original source on this treasonous act committed by Clinton was none other than the liberal rag we call the  New York Times.
The proof is undeniable that Hillary Clinton committed the treasonous act of selling uranium to the Russians while Secretary of State, as reported in the New York Times. The Russian blood money, as reported, is being held in an offshore account and is being used to fund her run for the Presidency.
From the New York Times….
"A Uranium One sign that points to a 35,000 acre ranch by John Christensen, near the town of Gillette, Wyoming. Uranium One has the mining rights Mr. Christensen's property."   This is proof of more BLM chicanery which will involve multiple BLM ranches.
The New York Times further asserts that members of the Canadian mining industry, who have supported Clinton's campaign, financed and sold off to the Russians a company known as Uranium One. Uranium One is directly responsible for transferring uranium from BLM land to the Russians through an off-shore holding company. Again, according to the NY Times, the Russians, through three separate transactions, acquired Uranium One, while paying off the Clintons and their Canadian partners from 2009-2013.  The business deal also involved paying Bill Clinton $500,000 dollars for a speech on energy which was delivered in Moscow.
How Does Clinton Stay Out of Prison?
While appearing on the Today show, Clinton was asked by Matt Lauer, "They are clinging to the hope that the way they will be able to deal with that, is that at some point between now and the election… that they will get to see Hillary Clinton in handcuffs… that there will be some kind of political perp walk based on your private email server."
This was her response:
How can she be so sure that she is not going to prison?
As the Attorney General, Lorett,a Lynch should be convening a Grand Jury. She will not do so.
Conclusion
To the Trump supporters, we need to spend a significant number of time and effort in dethroning the heir apparent to the Presidency. A Clinton Presidency would be worse for America, more so, than even the benefit of a Trump Presidency. Hillary Clinton is the most clear and present danger people to the United States.
Like what we do? Please consider donating to The Common Sense Show–CLICK
HERE
More Critical Reads You Need to See by Dave Hodges! Click Here! 
Subscribe to My Website at: www.thecommonsenseshow.com
Check Me out On Youtube
Check our radio show on Sunday nights which airs on Global Star Radio Network from 8pm-11pm Eastern. The following icon is located in the upper left hand corner of our
---
Next Guest: Robert Griswold – Dr. Ted Broer
CLICK HERE TO FIND OUT MORE    Supports Donald Trump
The sane alternative to Facebook
Seen.Life-The Facebook alternative- no censorship, no spying–SIGN UP HERE