Patrick Wood was Dave's guest on The Common Sense Show. This was a riveting and frightening interview. At issue is, who will control our future. How will we live? What will our living conditions be like?
These biodiversity zones will keep you from living and traveling where you want.
This is a Chinese ghost city created at the insistence of Goldman Sach and Hank Paulson. They are awaiting people who are forced from their rural homes to these "stack and pack" cities.  They arriving by the thousands, every day, with a gun pointed at their face.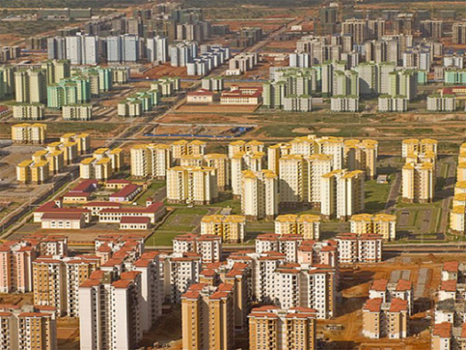 These stack and pack cities are here in America (eg St. Paul, San Francisco, New York, Ft. Collins (CO), Austin, Santa Cruz, etc.).  One of Obama's advisors has designed a plan called America 2050 (america2050.org).
If you have any concerns, you are seeing the tip of the iceberg. Please return to the video and listen to Patrick Wood describe, in detail, the cities of the future based upon a scientific dictatorship called "technocracy".
,
 ow