The fight for the control of America is underway. It would seem that there are multiple plots involving several entities and almost everyone has a say but the American people.
This article examines the Chinese threat to American sovereignty from both a current events and an historical perspective. Along these lines,  the following communications were recently sent to me from a reader:
There are now 600,000 Chinese now living in Southern California. Intelligence estimates say as many as 20 percent of that number may be military. If so, that means there are 120,000 ready to go. Considering the amount of military hardware stored among containers in California ports, this is a substantial force, more than capable of seizing and holding the California coast. Add to this a Mexican radio station funneling plans and orders to this group and you have a recipe for disaster. Now, add the Muslims, Hispanics, and liberal university student radicals, and you have quite a significant force. Now add in the gang bangers and black street trash that will join in and you have a force capable of taking California out of the Union. It would take a major war just to take it back. The California govt is already Communist at the top. China now has their entryway into the heartland. Trump likely has only weeks to confront this. AS this is written Russia has maneuvered several satellites overhead that has the Pentagon freaking out. The only thing we are getting out of the White House is his latest tweets about an aide he doesn't like. I am no fortune teller but I am not an idiot either. Something big is going down and Americans are living in a dreamworld. Will we even have a morning to wake up to? Forget prison, Soros should be dead, as should all the traitors involved in this.
The part about rural California radio stations broadcasting coded Chinese instructions is true as I have covered this in previous publications.
Conversely, this was sent to me by a contrary reader:
I m sick your sensationalist headlines. You say there are Russians and Chinese and Chinese and Russians ready to attack. This is crap there are no Russian and Chinese soldiers. You are making this up…..
In the following paragraphs, both views are addressed.
The CSS Has Reported That Chinese Are Staging In Huntsvillle, AL
When trouble breaks out, it is expected that Chinese and their Russian allies, residing inside of the United States, will be wearing the blue helmets of the UN.
Should we be surprised at the sightings of UN vehicles (pictured below)
(Turn up your volume slightly as this recorded in a low volume.)
The Chinese Are Preparing to Confiscate American Guns
 IF the Chinese were not preparing to occupy America and confiscate guns, then why would their government issue the following?
A major Chinese Community Party rag is on the record as stating:
The United States should learn from China and "genuinely" protect human rights by restricting gun ownership, an editorial in a widely read state-run Chinese newspaper….
The communist editorial appeared in the state-run, The Global Times newspaper which published an article critical of the US government for allowing citizens private gun ownership after the Florida school massacre, in which 17 students and staff were killed, The state-run newspaper gleefully reported that the event "reignited a long-running debate about gun control in the United States".
 The Chinese wasted no time proclaiming, "Washington has been pointing an accusing finger at other countries over human rights … However, more Americans have been killed by gunfire in the country than American soldiers being killed in all U.S. wars," claimed the Chinese government run Global Times. This statement points out the blatant lies told by the propaganda machine of the state-run Chinese media. The University of Hawaii has conducted a long-term study of "death by government (ie genocide), and it is true that the governments of the 20th century have killed more people than were killed in wars, but the United States is not one of these countries. The Chinese are the leading offenders in the category of citizen death by genocide. The Chinese government is the most repressive loathsome government in the history of the planet.
There are no civil liberties in China. The people have one right, namely, to serve the government. China rejects criticism of its rights record, pointing to its success at helping millions escape poverty, and regularly attempts to deflect the issue by calling attention to its critics' own problems.
The ruling Communist Party tolerates no political dissent and President Xi Jinping's administration has seen a sweeping crackdown on political rights lawyers and activists. As I have previously reported, the Chinese and Google have implemented a social control mechanism in which people's browsing habits and online comments are worth points, points that can be taken away for criticizing the government. Loss of Google-based internet points under the system can result in expulsion from college, eviction from one's home and the withdrawal of any government benefits including food. Pat Wood, in a recent interview on The Common Sense Show, related such an anecdote. Again, the Chinese pretend to lecture us on human rights?
The anti-Second Amendment New York Times quoted the Chinese as saying:
Gun ownership in China is strictly regulated, which helps reduce gun-related crimes and deaths. The U.S. should learn from China and genuinely protect human rights… 
I have two words for the defender of Chinese civil liberties in any way shape or form:   Tiananmen Square.
Finally, the real Chinese interest in this issue is to simply remove as many guns from Americans as possible in order to ease the coming Chinese occupation.
Chinese In Colorado
I recently interviewed Paul Martin about the plethora of foreign troops in Colorado. Are they here to perpetuate the continuity of government?
Recently, numbers of Chinese were seen at the Walmart between Loveland and Fort Collins. the significance is explained in the following video. Here is Paul Martin's account:
Chinese Announce 25,000 Spies On US Soil Poised to Destroy America
Not only are the Russians here, so are the Chinese. The following information went viral and it serves to demonstrate how much the United States finds itself in.
"…Michelle Van Cleave, former national counterintelligence executive during the George W. Bush administration, said China has been preparing for a major escalation of espionage and influence operations against the Untied States.

"Remember their cyber theft of some 22 million personnel files from the Office of Personnel Management?" she said. "The Chinese now have a detailed roster of most if not all American contractors and government employees who have access to classified information, plus a roster of their friends, colleagues, or coworkers who may be useful conduits or potential assets in their own right."

Van Cleave said the OPM data likely will be used by Chinese intelligence to coerce, blackmail, or recruit new sources for an already extensive espionage infrastructure…"

"…Cyber and human espionage go hand in hand—and the Chinese excel at both," she said. "We urgently need a better understanding of what they are doing and how they are doing it—and a strategy to stop them—because China's intelligence operations in the U.S. are poised to get much worse."

Former FBI counterspy I.C. Smith said the large number of MSS officers could be a reasonable estimate if the figure includes Chinese who work informally for the service such as students, permanent resident aliens, visitors, and others…

"China is no friend of ours and is never going to be a responsible member of the world community as long as the CCP is in power," Smith said.
This was published in 2017. America is in a lot of trouble. Also published in 2017 was the following account of the Chinese military creating a large troop presence in Mexico. It is well documented that the Chinese have a strong military presence in Mexico. Is it interesting that when the producers of Red Dawn #2 needed an invading force, they chose the Chinese. However, the Obama administration had a fit and the movie producers chose North Korea instead.
Below is a summary related to the Chinese threat to the Continental United States.
Phase Four: CALEXIT Allowing Embedded Chinese Soldiers in West Coast Ports, Solar Energy Farms and Inland Ports-A Staging Area From Which the Chinese Will Attack the West
Based upon Naval War College documents that I have seen, I wrote an article about the coming 7-pronged invasion of the United States. Phase 4 of this invasion, dealt directly with embedded Chinese forces. Here is what is behind that claim.
CALEXIT, as I have covered in multiple publications, is the plot to for California to withdraw from the United States. As Paul Preston has painstakingly documented over the past several months, CALEXIT supporters include the following: (1) The Mexican Consulate; (2) La Raza; (3) Various Mexican drug cartels; (4) Former members of the Obama administration (eg Eric Holder); (5) George Soros personnel; (6) The Bank of China; (7) Chinese military controlling  the Inland Ports and the solar energy farms through Chinese military front groups like Cinta; and, (8) The United Nations and others.
Since 1997, Chinese officials have bribed and bought off senior American government officials, particularly in the Clinton administration.
Part of the bribes included the selling of Long Beach port to the Chinese along with the loss of nearly 18,000 American jobs. Multiple military sources around the country have quietly warned about the growing menace posed by the buildup of Chinese Communist forces in many of our California ports now controlled by the Chinese.
As Secretary of State, Hillary Clinton gave tacit approval and participated in these actions which had their origins prior to her tenure as Secretary of State. Of all the prongs of this planned invasion of the United States, this is the most dangerous. Here are the details:
China will soon have a serious food production problem.  The California drought, as I have covered before is the product of weather manipulation. The artificially contrived California drought combined with an increasing Chinese presence in California will ultimately lead to a complete Chinese takeover of all California's agricultural farm land. The Chinese military, posed as energy front men at the many solar farms will soon spring into action and seize all major farmland following the completion of CALEXIT. Chinese soldiers which are present in large numbers at the California Inland Ports (e.g. Sacramento and Stockton) and they are poised to takeover.
The Chinese Are Buying Off Key American Politicians
How is this possible? Enter Dianne Feinstein and her husband Richard Blum. Feinstein entered the Senate as a millionaire and is now a billionaire. Their conflicts of interest are legendary. California and the EPA have enacted policies that drive farmers and ranchers off of their land by the thousands. This exodus of California farmers is being accomplished through the denial of water to ranchers and farmers by the EPA. Richard Blum is buying up distressed properties and then selling them back to Chinese interests. In other words, China will control California's food supply if and when CALEXIT becomes a reality. If not,  China will likely invade California with embedded forces, in the face of a failed CALEXIT strategy. The food will be sent back to China as an offset against the Chinese increasing agricultural shortfalls. This will produce catastrophic consequences regard food supplies and prices in the near future in the United States. I should note that the globalist desire to destroy the United States takes a big step forward with this plan.
There is much collaborating evidence as witnessed and did I forget to mention the well publicized Chinese-spy issue involving Feinstein's Senatorial staff? The mainstream media attempted to pass this off as an accident, Feinstein did not know, there is really nothing to worry about. There is no way that Feinstein had this Chinese spy on her staff for 20 years and she would not know she was a spy. She was on the Senate Intelligence Committee for goodness sakes. The Feinstein Chinese spy incident is the equivalent of Hillary's Uranium One treasonous fiasco of selling nuclear grade material to the Russians.
Along with the paramilitary operations exposed by Judicial Watch and Marlon Brock, Agenda 21 Radio's Paul Preston and leader of the New California movement, informed me that the Chinese military is buying up massive amounts of abandoned buildings from which they can bring in their military. Here was the interview with Paul Preston where this is discussed.
In summary, California is on the path to becoming its own nation controlled by the United Nations. California Governor, Jerry Brown, is leading the way. After CALEXIT, the UN will assume control over California. The food interests of California will be controlled by the Chinese as America is already facing serious food shortages due to the mass departure of farmers. Further, these developments will go a long way towards handing off control of the California food supply to the Chinese. Most disturbingly, California, under Jerry Brown, will become a base of operation for the Chinese military who will have unrestrained access to California as a staging area for its military to attack the American West and Northwest. Many knowledgeable people would argue that the staging are for the Chinese military in California has already been secured. 
To add to the coming misery, I interviewed Paul Martin and he stated that his colleague, prominent Kansas farmer,  Ed Petrowski, provided Paul with information that there is an acute national shortage of farmers. Record numbers of farms are being auctioned off. Paul said that Ed told him we are headed for a major famine in the United States.
The short Paul Martin interview can be heard here.
Back to Dianne Feinstein and her Chinese-friendly husband, Richard Blum. Blum is notorious through California for specializing in the sale of American/California  real estate to China. In August of 2018, it was revealed, even in the MSM, that Feinstein had maintained  Chinese spy on her internal staff for over two decades. How many coincidences are we going to accept.
There are two remaining questions: (1) Will the embedded Chinese troops attack before the midterm elections? (2) Have you taken the necessary steps to prepare for what clearly is coming?
Please donate to the research efforts of The Common Sense Show
The Best Food Deal in America is here! Are you prepared? Isn't it time? Click here to begin your path that will allow you to survive what is coming. 

 PLEASE SUBSCRIBE TO OUR YOUTUBE CHANNEL AND DON'T FORGET TO "LIKE" US
---
***Major Announcement***
Stay Tuned, Dave Has Accepted An Offer From a Major Podcast Company to Broadcast His Daily Interviews and Commentary. CONTRACTS ARE SIGNED AND COMMENCEMENT IS ONLY DAYS AWAY- A Public Announcement Will Be Made In the Near Future.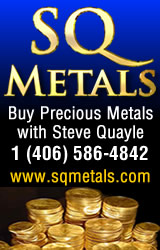 SOLD OUT! LIVE STREAM AVAILABLE!
CLICK HERE TO FIND OUT MORE-  USE THE COUPON CODE   "CSS5" TO TAKE 5% off.